Bones is excited to introduce our latest innovation in optical fiber technology – the Thermal Adhesive Coated (TAC) Fiber System. This cutting-edge solution is designed to revolutionize the way fiber optic cables are installed, providing enhanced durability and efficiency in various applications. In this blog, we will delve into the features and benefits of our TAC Fiber System and explore its wide range of applications.
What is the Thermal Adhesive Coated (TAC) Fiber System?
The TAC Fiber System is a revolutionary advancement in fiber optic technology, where the optical fibers are coated with a specially formulated thermal adhesive material. This adhesive layer not only provides protection to the optical fibers but also facilitates easy and secure bonding to various surfaces.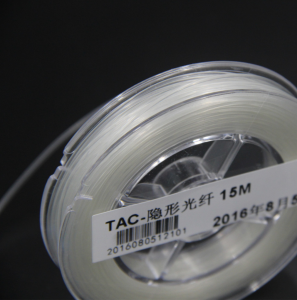 Features and Benefits of Bones TAC Fiber System
Enhanced Durability: The TAC coating enhances the mechanical strength and resilience of the optical fibers, making them more resistant to bending, twisting, and impact, ensuring reliable performance in challenging environments.
Easy Installation: The thermal adhesive coating allows for easy and quick bonding to surfaces, eliminating the need for additional connectors or fasteners, reducing installation time and costs.
High Temperature Resistance: The TAC Fiber System can withstand high temperatures, making it suitable for applications in harsh industrial environments and automotive systems.
Low Signal Loss: The TAC coating ensures minimal signal loss, guaranteeing optimal data transmission over long distances.
Versatile Applications: The TAC Fiber System finds extensive use in industries such as automotive, aerospace, telecommunications, and more, where secure and efficient data transmission is crucial.
Cost-effective: only 43% cost compared with TE Connectivity's (TE) thermal adhesive coated (TAC) fiber system
Application of TAC Fiber System-FTTR
FTTR stands for Fiber to the Radio (FTTR) or sometimes referred to as Fiber to the Antenna (FTTA). It is a telecommunication architecture that involves the use of optical fiber to connect Wi-Fi routers or cellular radio base stations (commonly known as cell towers) in every single room with the central telecommunications network. FTTR/FTTA is a part of the larger Fiber to the x (FTTx) family, which includes various fiber-optic-based technologies that bring high-speed data and communication services closer to end-users.
By introducing FTTR, the revolutionary all-optical Wi-Fi networking service that redefines indoor connectivity. By replacing traditional network cables with optical fibers, FTTR breaks through physical limitations, extending 1000M bandwidth seamlessly to every room. With its master and slave optical router integrated machine, supporting Wi-Fi 6 technology, users can now enjoy high-speed gigabit broadband directly.
Compared to conventional Wi-Fi, FTTR boosts speeds by 90% and reduces latency by over 30%, achieving full house Gigabit Wi-Fi coverage. Perfect for home, commercial buildings, and corporate parks, it offers full Gigabit Wi-Fi coverage using the cost-effective "1+N" method.
Upgrade to FTTR for Gigabit fiber lossless access in communities and parks, enjoying seamless Wi-Fi switching between rooms. Embrace the future of indoor networking with FTTR's cutting-edge capabilities, saving on conventional wiring costs while ensuring unparalleled Wi-Fi performance for every user.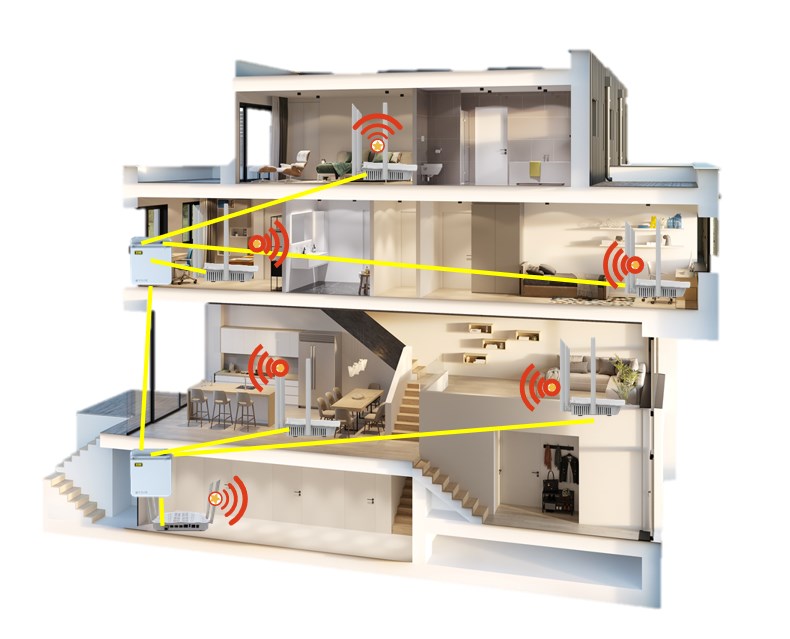 At Bones, we are dedicated to providing cutting-edge solutions that cater to the evolving needs of our customers. The Thermal Adhesive Coated (TAC) Fiber System is a testament to our commitment to innovation and excellence in optical fiber technology. With its enhanced durability, easy installation, and versatile applications, the TAC Fiber System is set to revolutionize the way we approach fiber optic installations across various industries.
Experience the power of the TAC Fiber System at Bones today and stay ahead in the world of advanced optical communication solutions. Contact us for more information and explore the possibilities of our TAC Fiber System in your next project.